If you're painting you're happy!
My books, articles and paintings give you the means to draw and paint.
So here's to making you happy!
But first, here's a bit about me: I'm the author of four art instruction books. The latest is PORTRAITS Right from the Start. (2016).
The book contains a mass of information on features, proportions, perspective and the head, and how to draw and paint portraits. It gives you the means to become a pro at painting people by
just working through the lessons in your own time!
You can "Look Inside" on the books' page on this site and you'll see what I mean.  (Available:
orderform
). 
On this site I include information from the Guide such as on Reflectance Curves that enable you to gauge each paint's mixing potential.  Check it out!
I performed over 2,000+ lightfastness and paint characteristic tests for my material using
the blue wool reference scale to ensure uniform light exposure for the lightfastness tests. You can also check my SUPPLEMENT to the Guide. Click HERE for information on testing your paints. (This is not the FREE Update that you receive by emailing me.)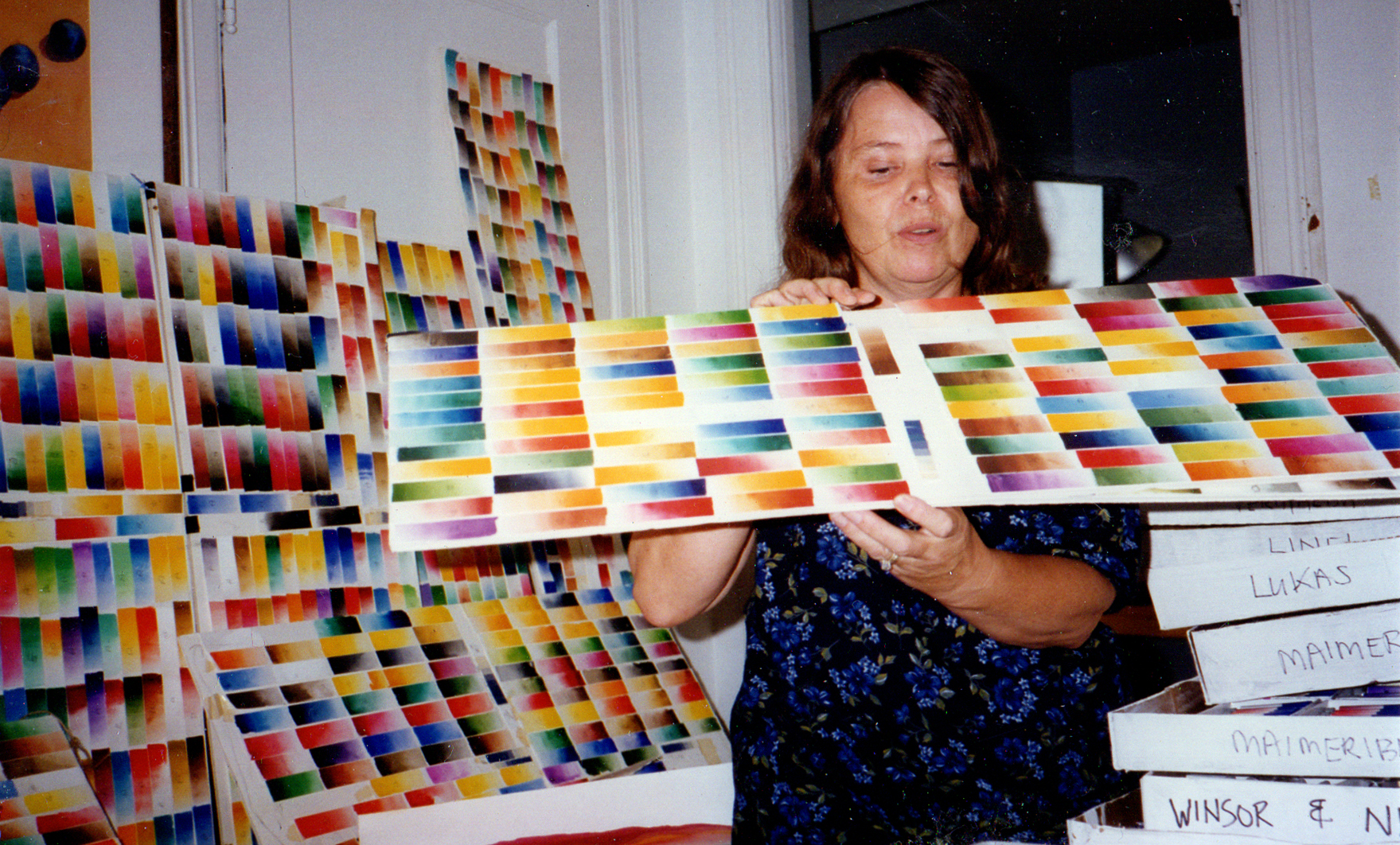 I've written
over fifty magazine articles including for 
American Artist Magazine's "Watercolor" issues (Steve Doherty editor) and 
the Artist magazine UK, Dr. Sally Bulgin, editor).
My article on  "Visual Complements the Difference between Visual and Mixing Complements" will change the way you think about color and change the way you paint! I coined the names Visual and Mixing Complements that are now part of the painters' lexicon.  I figured out that there are indeed two types of complements based on two syntheses. My forthcoming article to be published in the Artist, UK (available at Barnes and Noble in the USA) April 2024 explains the phenomena with the greatest clarity ever. 

"Aureolin Alert: the Defective Paint" is an article on this site that you will be interested to read. In doing my lightfastness tests for my Guide, I noticed that Aureolin (PY40) rapidly turned brown and faded when exposed to light. This is contrary to its good ASTM rating. The chief chemists of Winsor & Newton and Daniel Smith concurred with my finding.
My Sparkling "
Interference Paints
" article contains more unique color information.
Workshop participants called me "The Tiger Woods of Color" in appreciation
for  my work and insights into the nature of color for graphic artists. I loved that! Who wouldn't!
I've produced seven art instruction DVDs.
My paintings can be seen at my web
galleries
.
Click on each item for more information.
An
orderform
is provided if you would like to make a purchase.   Finally I'm
an experienced workshop instructor
and have taught in the USA and internationally though not too much while writing books. Please
contact
me if you have questions.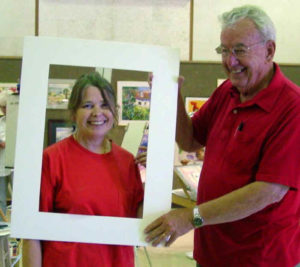 BIO:Originally from England, I came to the USA in 1966 after graduating from Drama school in London. My portfolio of costume and stage designs won me a job at a commercial art  studio in Indianapolis where I also attended a couple of evening classes at the John Herron School of art. Later I taught elementary school in New York City! After a hiatus for marriage and children, I returned to my artwork.
Residing in Houston, Texas I became known  for my acrylic murals in homes and businesses and was featured on several television shows in this regard. At this time I began watercolor painting. For a time I served as Administrative Director for the Watercolor Art Society-Houston. I started teaching watercolor in the early 1980's. After the publication of my first book entitled "Watercolor Right from the Start" (1992) I began teaching painting workshops throughout the USA, Mexico, Canada, the Bahamas and Europe.
I have lived Houston Texas with my husband since 1971; and with the kids now grown and grand kids growing, I divide my time between painting, writing and gardening!